Home Theatre

Enjoy your favorite movies and TV programs from the comfort of your own custom theatre! A home theatre from Home Theatre Northwest far surpasses any setup you could get from the electronics store. We create home theatre's that have cinema quality picture and sound, custom designed to your unique specifications. We have a variety of different theater products for almost every budget. Whether you watch TV once a week or you consider yourself an entertainment enthusiast, you can experience the thrill of a cutting-edge theater system. 
Whole House Audio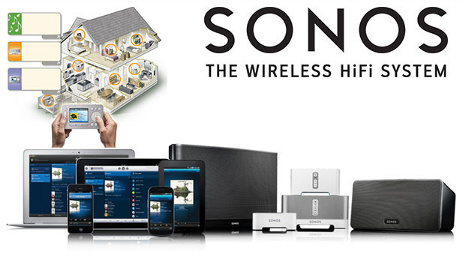 Enjoy different audio sources in different rooms, as well as have remote control of each source anywhere in the house. Each system is specifically designed to blend in with your interior to minimize the visual impact. Whether it be multiroom audio or video streaming, our systems are easy to control. Control your music with your iPhone, iPad, computer, or in-room keypads & touch panels. Designing such a sound system for new-construction rough-in is ideal, but we are also highly skilled in retro-fitting effective systems in an existing home. Music systems like Sonos enable Home Theatre Northwest to install a great sounding, easy to use system with very little, if any, wiring required.
Home Automation & 

Control


It's now so easy to transform your home into a custom smart home with intelligent fingertip operation of your lighting, climate, media, music, and security. With the use of in-wall keypads, iPads/iPhones, and hand-held remotes installed in your living or business environment, your space(s) are altered into a rich personal experience that contributes comfort, aesthetics, financial savings and, of course, security and peace of mind.
Lighting/Shade Control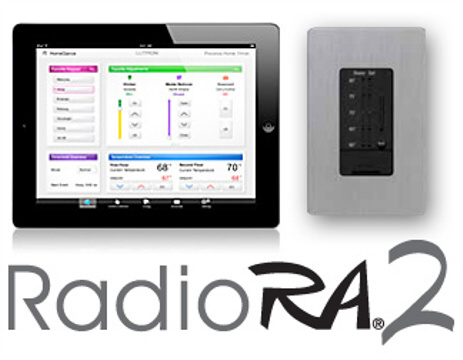 How well you and your guests enjoy your home has everything to do with the quality and quantity of lighting. A stunning, beautifully designed home will come across plain and boring if the elements that make it stunning are hidden in the shadows. A well-lit room is not a room with a million lights in it. In order for a space to be fully appreciated, elements need to be balanced so that the key features of the room are the first things that are noticed when friends enter it. Balancing light levels and types of lights will make the room more enjoyable, dramatic and useful, not to mention save energy and dramatically increase bulb life!
Automated shades can be controlled with an on wall keypad, remote control, or iDevice. Imagine that annoying glare from the sun on the TV never again being a factor, or not having to deal with the midday sun beating in on the kitchen while you prepare dinner.
Security

Home Theatre Northwest is able to protect your most valuable assets by equipping your home with a state-of-the-art security system. Our security systems are designed to provide enhanced comfort, safety and convenience. Our systems can be controlled via on-wall keypads or remotely using iDevices. All installations are performed by qualified personnel who are fully trained in both fire and security.
Network and Structured Wiring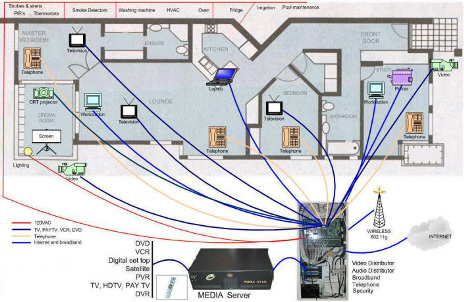 Home networking, also known as structured wiring, is the foundation of all the systems in your home, including, audio, video and data to computers, telephones, televisions, touch-pads, HVAC, automated devices, security systems, lighting controls, smartphones, tablets, streaming media, video conferencing, laptops, Blu-rays and more. It's the wiring that enables Home Theatre Northwest to integrate all the systems. This wiring is typically done during construction and is hidden behind the walls.
Flat-screen Installation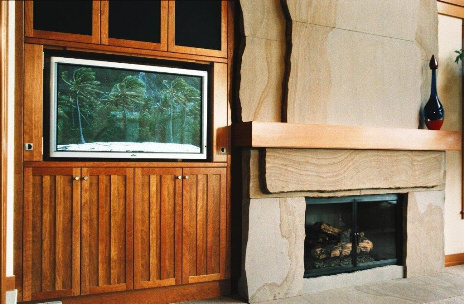 Do you have a flat-screen you'd like to have installed, or need to purchase a new flat-screen and have it wall mounted? Home Theatre Northwest is happy to help! We sell most major brands including Samsung, LG and Sony. Our flat-screen installations range in price from $150-$500 depending on the application, size of flat-screen, type of mount, and materials needed. We can usually provide a "ball park" estimate over the phone, but if the installation is more complicated we're happy to meet you on site to look at the application.